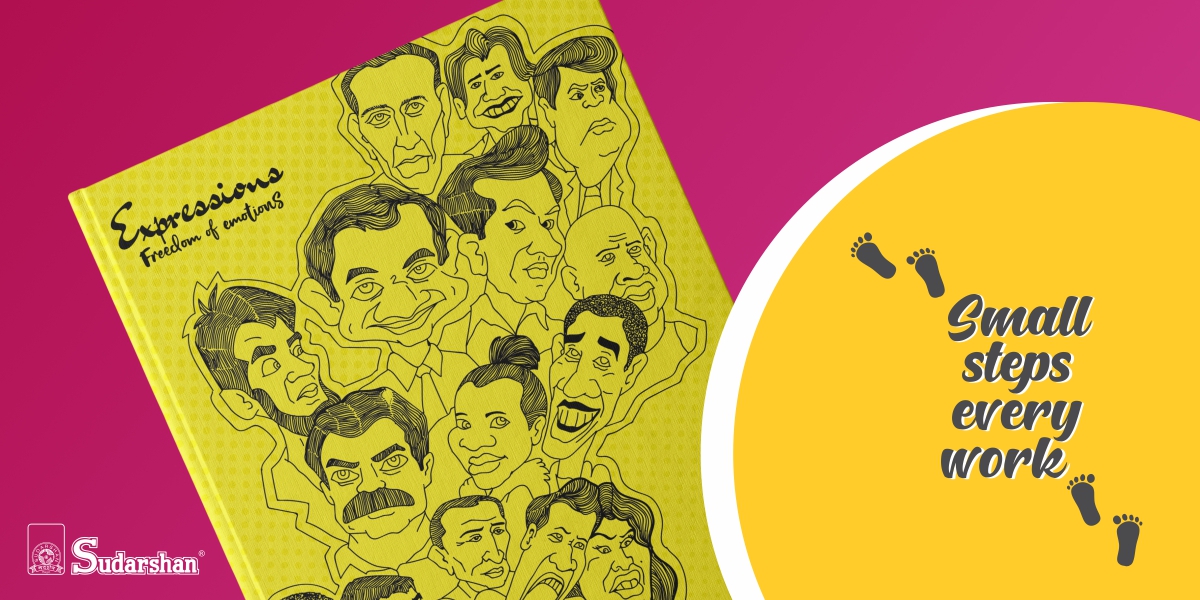 From the time we started reading and writing, stationery has played a major role in our lives. The fascination with getting a new set of pencils, erasers, and notebooks every year is something most of us can relate with. As we progress in our lives, the kind of stationery we use for our tasks evolves, from simpler things to the more sophisticated tools. And yet, notebooks and pads are things that most of us continue to use even as time progresses.
With this timeless relevance in consideration, Pune's quality stationery makers 'Sudarshan' decided to introduce a new line of sketch pads and artist pads. Their aim was to create stationery that would do justice to the kind of art these power users create. Pads that an artist would love to create, draw, and scribble on.
And with this goal in mind, they approached us for the theme and cover design.
The first requirement was to convey a sense of amazement and awe. Something that would fuel the aspirations of the people who use these stationery pieces to transform their ideas into the tangible. Something that would inspire them to grow out of their shells and create phenomenal art.
And right behind was the second need: to make the cover designs relatable enough. Something that one can easily connect with. Something that would make the user smile to themselves when they used the book. And evoke emotions that are most commonly experienced by the users.
Series I – Expressions – Bringing Human Life to the Cover Design
The most relatable things in our lives are the ones we most commonly encounter. And what's more common than fellow humans and their wide array of human expressions and emotions?
With this thought process, we designed the Expressions cover design. The cover of this series is adorned with hand-drawn human faces that exhibit the different expressions we have. Happiness. Surprise. Anger. Amazement. Sadness. And these are just the tip of the iceberg.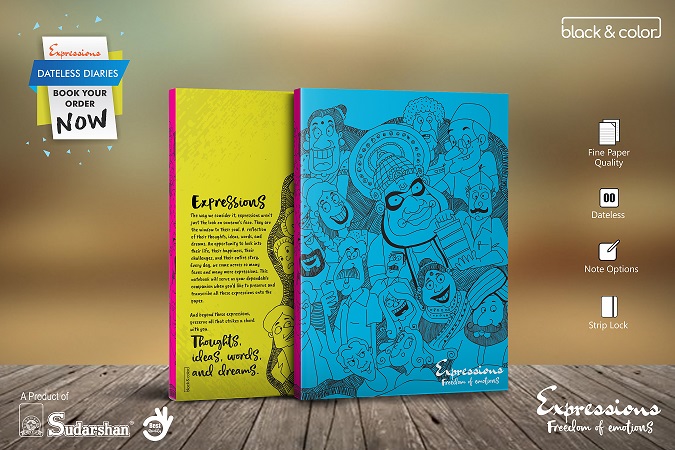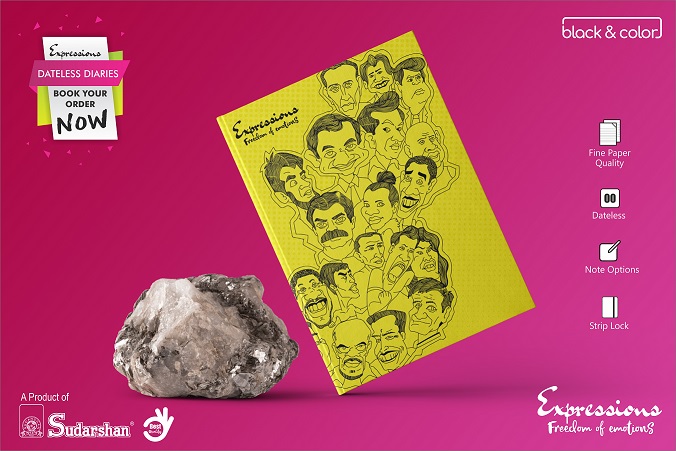 Apart from making the cover relatable to the users, this serves another purpose. The very purpose that's served by the outward elements in an artist's environment – inspiration. When an artist looks at the cover design, they are looking at the different aspects of the human emotional spectrum. They are looking at the different faces of humans, a proof of how varied and limitless we can be.
Just like how limitless the possibilities are when an artist sits down to work and uses the best stationery one can lay their hands on. That way, the theme doesn't just serve as a testament to the promise of this top-notch quality. It also points out how these pads complement and augment the craft and art that exists inside an artist. Quite the stationery art idea, aye?
Series II – Taj – Stationery Art to Inspire and Awe One and All
Another interesting trait in humans is their response to challenges. We're programmed to take up challenges and aspire to do more than we've done before. We derive inspiration to outdo ourselves from certain cornerstones. Things that are much bigger than us. Things at awe and inspire us. Things like the Taj Mahal.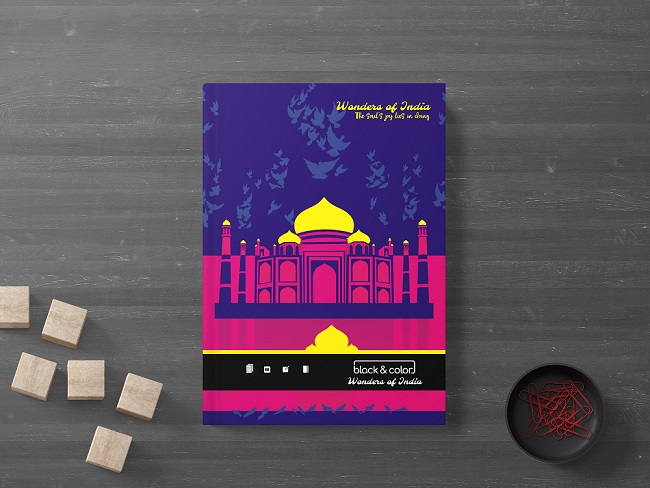 Taj Mahal isn't just one of the modern 7 wonders of the world. It's an example of sheer will and a source of inspiration. It's something that countless people yearn to see at least once in their lifetimes. And when they come face to face with it, they stand in wonder and awe. They can't help but wonder at its magnificence, scale and grandeur. That's the magic of Taj. That's the kind of awe it inspires.
When one sees Taj and its different facets on the pads' cover design, similar emotions are evoked. In the mundanity of our lives, comes an image of something we look up to. Something that inspires dreams. Something that's so bigger than us that it humbles and amazes us. And this awe works to fuel our passion for the things in our lives that seem so hard to attain. It helps us focus our energy into things we aim to achieve. And for an artist, that mix of focused energy and passion is imperative to outdo oneself day in and day out.
People judge books by their covers all the time. And as a brand that deals in stationery and writing material, it's important to serve the best impression every time one picks up your products. With the Taj and Expressions series, this is what Sudarshan Stationery has achieved in stationery art. A combination of fine craftsmanship and emotions in the paper one uses. An introduction that one can look at several times daily and still manage to find new details every time.
An introduction that shall keep them hooked and inspired long after they buy the artist or the sketch-pad.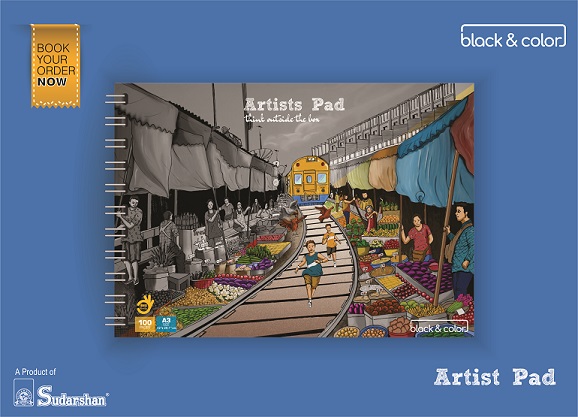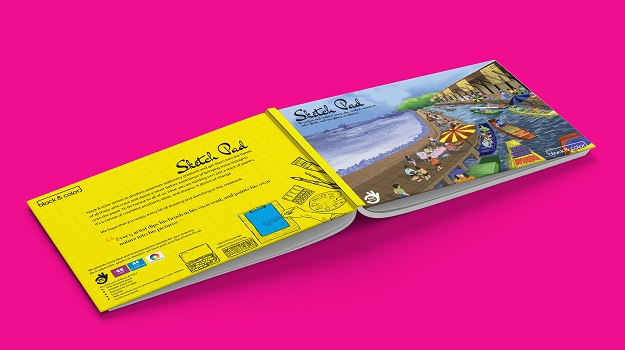 That's the legacy Sudarshan Stationery has established with these creative Cover Design in Pune. To deliver more than just writing material and drawing pads. They've delivered abundant inspiration and countless dreams.
If you'd like to get beautiful packaging and creative book cover designs for your products, look no further. We at Saypan Communications take pride in conceptualizing cover designs that help you tell the stories you want to tell.